Tips for Connecting with Chefs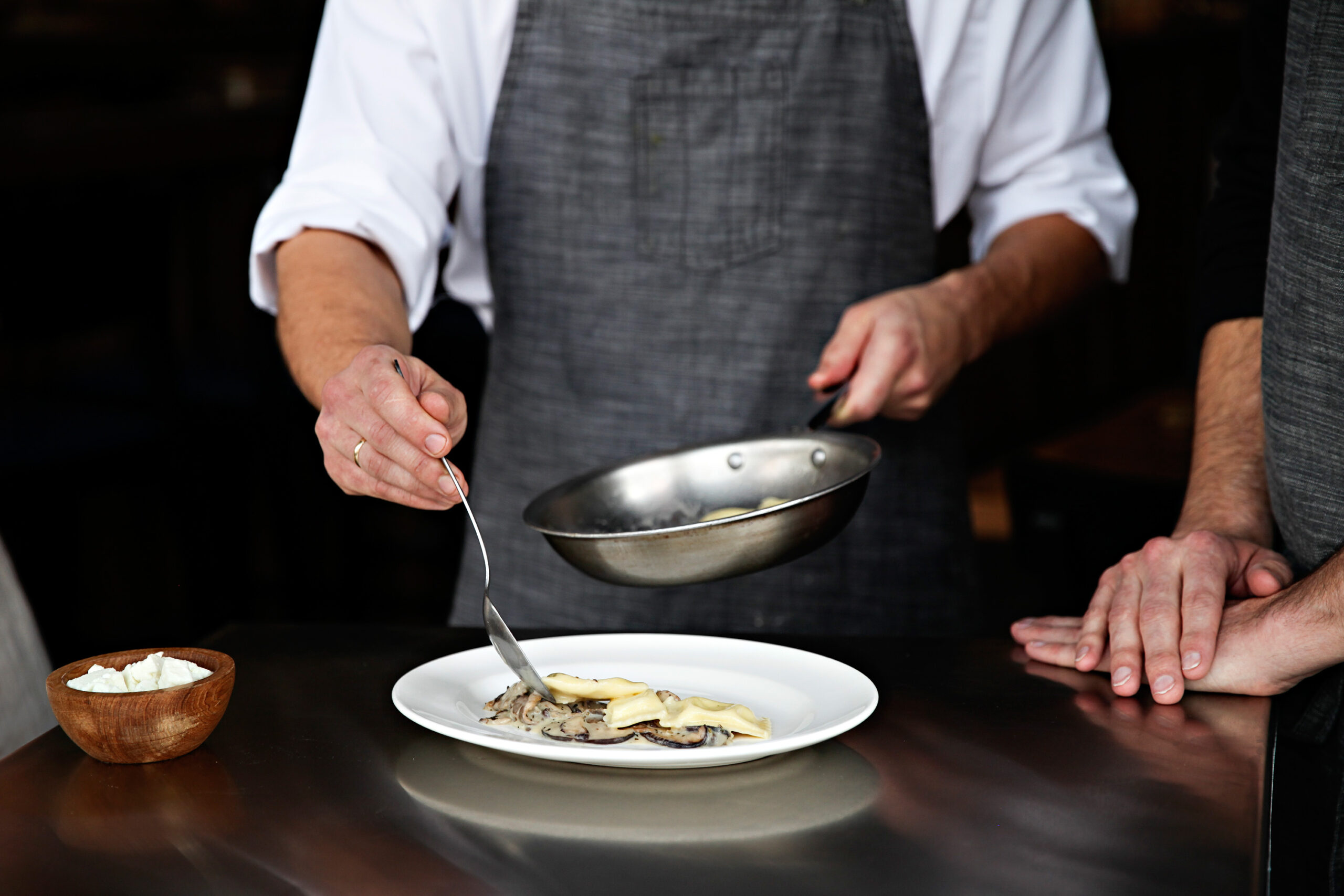 From Carla Mertz at Iron Shoe Farm
Within six years of starting Iron Shoe Farm, Carla Mertz went from growing and raising food almost exclusively for her family to selling to over forty restaurants. How did she do it?
A master networker, Carla leaned heavily on social media platforms, twenty years' worth of sales experience from her previous career in interior design, and a rock solid belief in her products.
Always eager to help the local foods scene grow and her fellow farmers succeed, Carla happily agreed to share her top four tips for successfully building connections with chefs and restaurant owners.
Carla's Tips for Connecting with Chefs:
Before you meet with a chef, do your research. Look into his or her restaurant, browse the website and menu, and get a good feel for the cuisine served.
Go eat at the restaurant! Observe how they plate their food, the cuts of meat served, what appears to be most popular on the menu, the atmosphere, etc. Notice everything. The more talking points you gather the easier it will be to build rapport and ask appropriate questions when you do get a chance to sit down with the chef. (Carla is surprised by the number of farmers who skip this step.)
Finally, visit the restaurant with the intention of leaving personalized samples for the chef. Carla's sample packs are always different from chef to chef, depending on what she's discovered in her research. She says, "Without samples, it's harder to get the attention of chefs. Also, if you come empty-handed, you're not really showing them you're a farmer." She's thoughtful and generous with her samples, making sure she brings products that would complement the menu. She also makes sure to include at least one "surprise and delight" item, such as colorful beet varieties, edible flowers, or microgreens. She includes all of her contact information and a price sheet, neatly organized in a folder, with the sample pack.
Carla's bonus tip is to be respectful of chefs' time. Don't expect to talk to chefs during a lunch or dinner rush. Stop by during off-peak hours and try not to take more than five or ten minutes of their time, unless it's clear they want to continue chatting.