Simple Advice For Selling Wholesale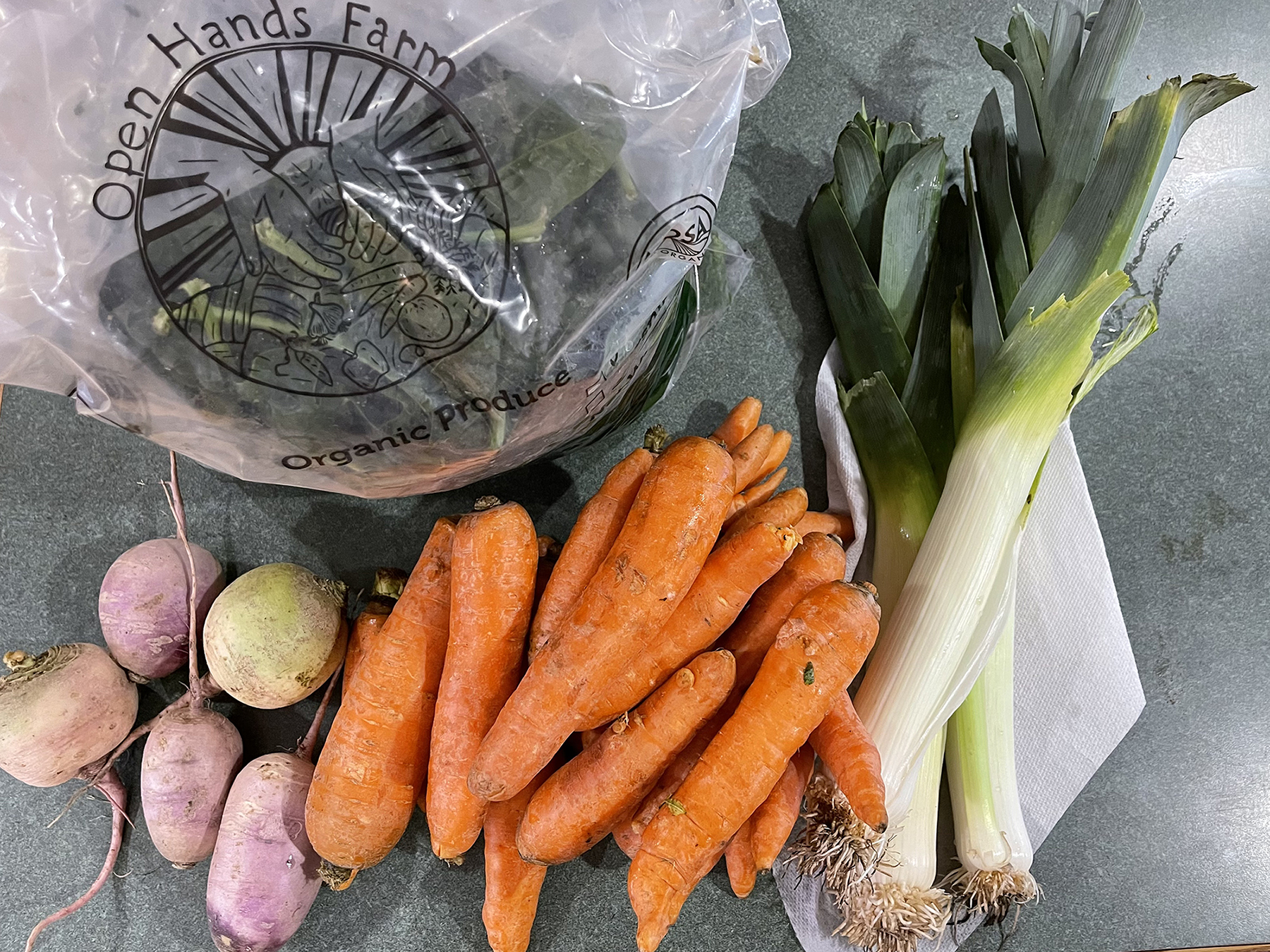 Navigating the Wholesale Market
Written by Betsy Wentz of Rotational Roots
Learning how to break into the wholesale market can be a challenging task for many farmers. We know how to talk to consumers and eaters but talking to chefs and store managers can require speaking a different language than we are used to. 
Ben Doherty, co-owner of Open Hands Farm, an organic vegetable farm just outside of Northfield, MN, has a wonderful story about how their farm began to sell wholesale. He says that a friend brought him an article about a chef at St Olaf, a college in Northfield, MN, who was looking to use local food in his kitchen. When Open Hands reached out to the college they found not only a business collaboration but a great friendship. Ben remembers "once the chef even came out to the farm after a hailstorm, helped us harvest everything that was salvageable and turned them into great food. Having a chef who is flexible and will work with you when you have extra tomatoes or a weather disaster is pretty incredible." Open Hands Farm has been able to take that great first experience and use it to grow into a very successful wholesale business. They partner with Minneapolis Public Schools, a large distributor, and still work with local colleges, including St Olaf. 
Some things Ben recommends considering when getting into selling wholesale is having the systems and equipment in place to be as efficient as possible. Being able to maximize your time is key when working in the large volumes that selling wholesale requires. Open Hands Farm has a unique take on this. They only offer their wholesale products in the fall and winter, and to do this they only offer produce that is harvested in the fall and can be stored in the winter. They specialize in root crops like carrots, radishes, and rutabagas as well as spinach, leeks and other things that can be stored in the same environment. In the summer they concentrate on their CSA and grow a large variety of produce. Ben's advice when considering wholesaling is "everyone seems to always want to diversify, when sometimes we should consider specializing." and that is exactly what they've done. By limiting the crops and seasons they wholesale they are able to keep their farm employees year round – which is very rare for produce farms who usually have to lay off their employees from October to May. They are able to truly focus on the season and sales channel that they are in and to maximize their storage space. 
When pricing for wholesale Ben recommends starting by asking around, ask stores, the customer, other local farms, look at market prices- but from there make sure you have a way to track your inputs and know if the price is profitable and sustainable for your business. Ben offers "if you're considering wholesaling make sure to talk to a farmer who is already wholesaling at the level you want to be at and to a farmer who is wholesaling a level above that level." Getting hands on advice from those already doing it, is the most invaluable thing you can do before jumping in!