Navigating Chef-Farmer Relationships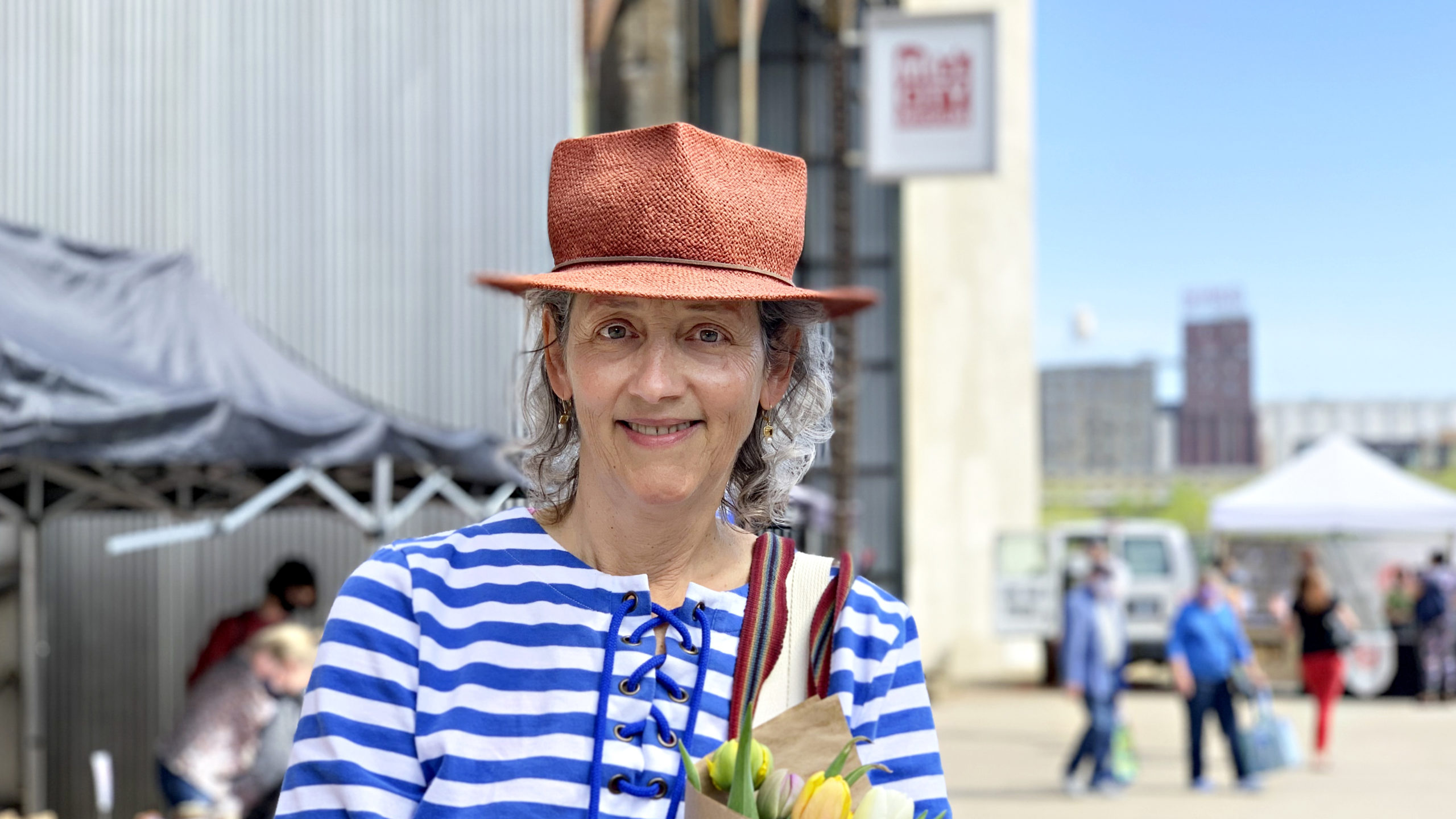 From Brenda Langton, Our Alice Waters of the Midwest
Brenda Langton, chef owner of the beloved Minneapolis restaurants Cafe Brenda and Spoonriver, will forever be regarded as one of the key pioneers driving Minnesota's rich farm-to-table dining scene. Throughout her thirty-year marathon as a restaurant owner, Brenda was a steadfast champion for family farmers and local foods. Guests at her restaurants both enjoyed and expected seasonal, farm-fresh cuisine, and countless chefs and restaurant owners looked to Brenda as a successful example for how to work directly with farmers and build menus around local ingredients. Though she retired from the restaurant industry in 2020, Brenda continues to advocate for family farmers and high quality food as the founder of the Mill City Farmers Market, with which she is very active.
Curious to glean some wisdom from a local expert, we asked Brenda if she would be willing to reflect on how she successfully navigated her relationships with farmers throughout the years. Here's what she had to say:
Q: What were your expectations for the farmers you worked with?
Good communication is key to any relationship, and it was really important to me with my farmers. Texting can be easier for communicating than phone calls. Phone calls were tricky because we were always so busy. What really worked best was to get a list from the farmer (by email or text, whatever works) of what would be available the next week. Getting that list four to five days ahead of time worked really well for us, and farmers generally have an idea of what they're going to have coming up. Then you can plan. It helps you figure out what you are going to need from other providers.
I also expected the food I bought to be clean and packaged in familiar packing sizes, like bunches, same size weights as vegetables are commonly sold.
Q: How did you navigate pricing? Did you negotiate with your farmers?
No, I don't recommend negotiating prices with farmers. The farmer told me the price, and that was the price. But I expected #1 produce in return. If something was damaged – like from hail or something else – then there needed to be a price adjustment and we could figure that out. The only time we negotiated was when we were dealing with "seconds."
I think having access to wholesale distributors price lists is very helpful, and it needs to change to be current for the time of the season.
As far as billing goes, I can't emphasize this enough: Farmers need to leave a clear bill with their address, phone number, and an itemized list of what was received at the time of delivery. The terms of payment should be two weeks – no longer. Some people will want more time, but be careful. Choose your clients wisely. Some farmers let invoices go too long without being paid. That concerns me. You want to set yourself up for success. Say, "As a farmer, I need to be paid on time." This piece isn't talked about enough. Be very clear about payment. Also, I paid delivery fees on all of my butter, chickens, and produce. It doesn't have to be big, but most people expect to pay a delivery fee, even if it's $5.
Q: Any other thoughts or advice?
I really worry about distribution and small farmers doing unsustainable things like agreeing to deliver small amounts of products. The trip has to be worth your time. Also, I didn't want to pay a delivery charge for a tiny amount of something. It is not sustainable. It has to be worth it to both people.
Another thing I found helpful was to sit down with my farmers once a year in the winter to talk about what worked, what didn't, and what we should plant this year. That's after you build a relationship with somebody. If I really liked something they grew and wanted more of it the next year, we could plan that out together. It helps to have seed catalogs out and look at them together.
Q: In a couple sentences, can you summarize why buying locally from farmers has always been important to you?
Buying directly from the farmer hopefully can help the farmer's bottom line. Building relationships that are trusting and long-lasting I see as beneficial for both parties.
The quality and freshest foods from farmers are the healthiest food for our bodies and I felt for my business. Customers notice.