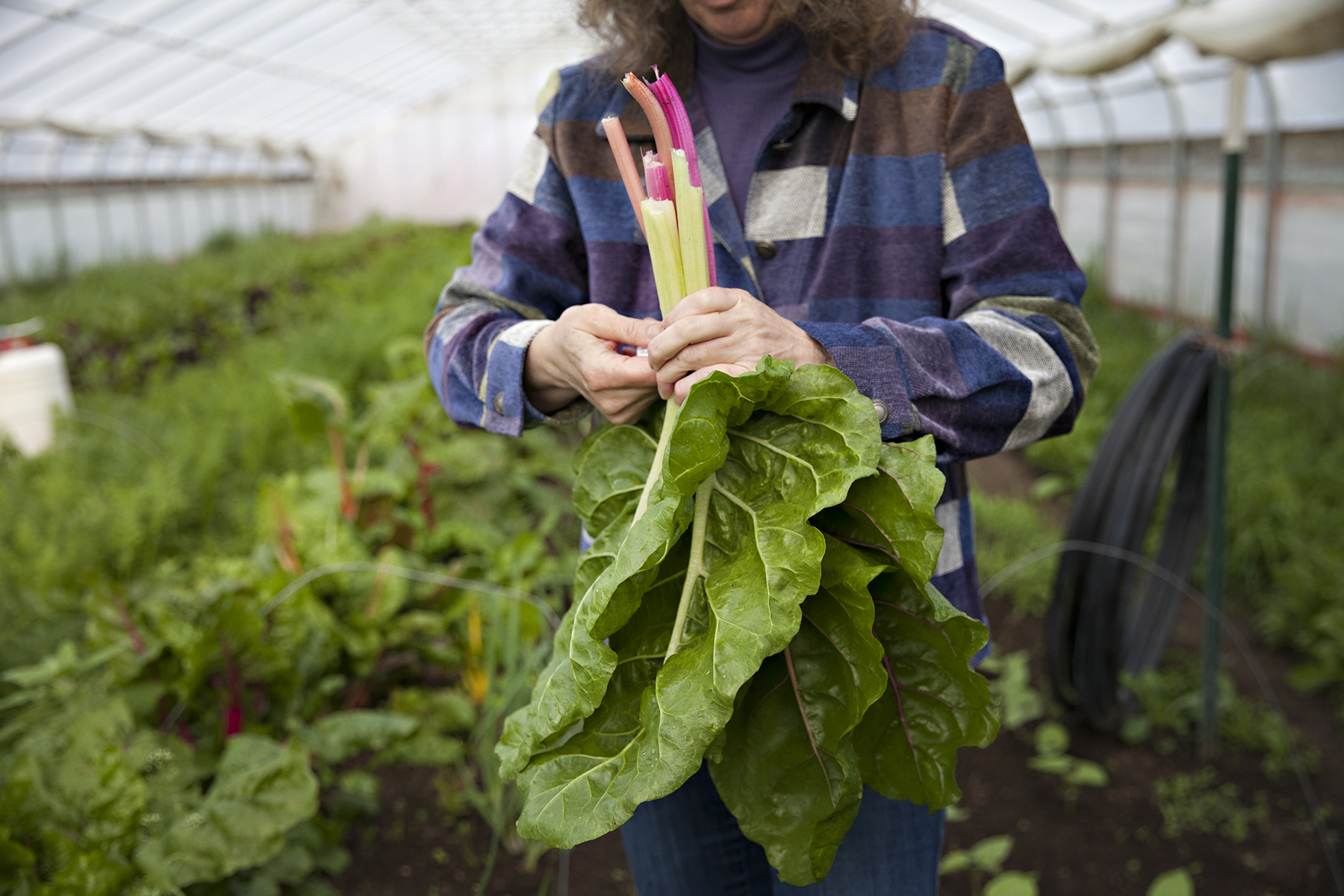 "Strong communities are built around local, real food. Food we trust to nourish our bodies, the farmer, and the planet." -Kimbal Musk
Written by Betsy Wentz of Rotational Roots
"Local food just tastes better! Hands down!" responds Gwen Anderson, owner of The Local Plate food truck when asked why she buys local ingredients, "I like to cook really simply, I get out of the way of the food and let it speak for itself!" This is a motivator for many chefs and grocery stores that buy local foods. The flavor is far superior and it can make a big impact on the environment.

According to a study done at the University of Iowa, the average carrot travels 1,838 miles from field to table while the average local carrot travels only 27 miles. More restaurants buying local could have a big impact on our local footprint. Unique challenges come with buying local such as higher prices and inconsistent deliveries, but both the buyer and the seller can do things to make the process easier for the other party. Clear communication is the number one thing that can best help both sides.
Joe Tutewohl, the chef at The Ole Store a Scandinavian restaurant in Northfield, said that one challenge of purchasing local foods can be steeper prices on certain products. He points out that the trade-off in flavor is worth the extra investment. One critique from Joe was the fact that many local farmers and makers do not have a set delivery day which can make things more complicated for the chef who plans for the week. He normally plans his menus a week in advance and knowing what day a product will arrive makes it much easier. 
Joe advises farms interested in a wholesale system to set a delivery day, email their available products out each week, and that "purchasing by the pound is ideal for chefs to be able to 'cost-out' menu items." When asked why it is important to him to buy local he answered "I've lived in Minnesota my whole life and I'm proud to call it my home. Locally grown foods are usually fresher and of higher quality than commodity products. Buying local cuts out the middleman and directly supports other small businesses like us."
Besides owning The Local Plate, Gwen Anderson also volunteers her time to help local farmers connect with restaurants. Her passion for local food is a huge advantage to farmers in her area. She warns "Farmers have to be really proactive. Selling to a local restaurant is all about relationship and it takes a big commitment to cultivate that one-on-one relationship."
Gwen advises farmers and makers interested in vending to restaurants to "first be informed by eating at a place that interests you. See if what you're offering is a good match. Expect it to take time to build a relationship and be prepared to lay the groundwork before getting sales." Like Joe, she suggests that farmers should sell by weight when possible and to make sure to communicate clearly – "don't assume you and the restaurant are on the same page, be very clear in your sizing and pricing."
What about selling to grocery outlets? Jayne Bredlau and her husband Dean, owners of on-farm grocery story The Greensted in Zumbrota, began their business by selling microgreens at farmers' markets and to grocery stores. In 2021 they opened a farm-grocery store and are committed to stocking their shelves with local products.
Jayne's advice to those interested in selling to grocery stores "You have to be consistent and so does your product. A grocery store needs your product to show up on time and taste the same week after week." She also says that it's best if you think like a consumer, ask yourself who is pushing the cart. "Production is the most important thing, but the packaging is a close second. Your packaging is your billboard, it needs to catch eyes. There are lots of colorful packages on the shelves, you have to stand out!" Jayne and Dean have had great experiences working with local growers and makers but "you should do your research before entering the store. Take 5-10 minutes, read through their website, be able to tailor your sales pitch to who the store is and that will set you apart from others trying to sell a similar product."
Jayne loves forming relationships with her local suppliers and supports them by having events, classes, and spotlights in their store. For the wholesaler, a successful relationship comes down to strong communication, a consistent and quality product, and understanding the needs of the buyer.
When asked How is it best to connect with you, what would 'wow' you but not impose on your day? All three interviewees agreed – it is best if someone emails them first to set an appointment. Phone calls and "just dropping by" can be interruptions to an already busy day; an email introduction is a great way to start. From there they also agreed that samples are wonderful! Bring a few of your best products to share with them. As food business owners and managers, they all appreciate really good food and a sample can definitely give that wow factor you are looking for!
What can we learn from these wise and passionate food industry leaders?
1. Investing time to form relationships between the producer and the buyer is very important.
2. Having clear communication keeps that relationship strong and helps to avoid any confusion.
3. It is all about consistency – having your product on time and as expected is crucial for food businesses to build trust.
4. Take the time to develop your business before jumping into wholesale so you can deliver on what you commit to.
This doesn't mean there will never be a delivery day when the tomatoes didn't ripen on time or the freezer went out in the middle of the night – but it means to do your best, every time, and having a relationship with the buyers can hopefully help you to overcome any challenges that do arise.